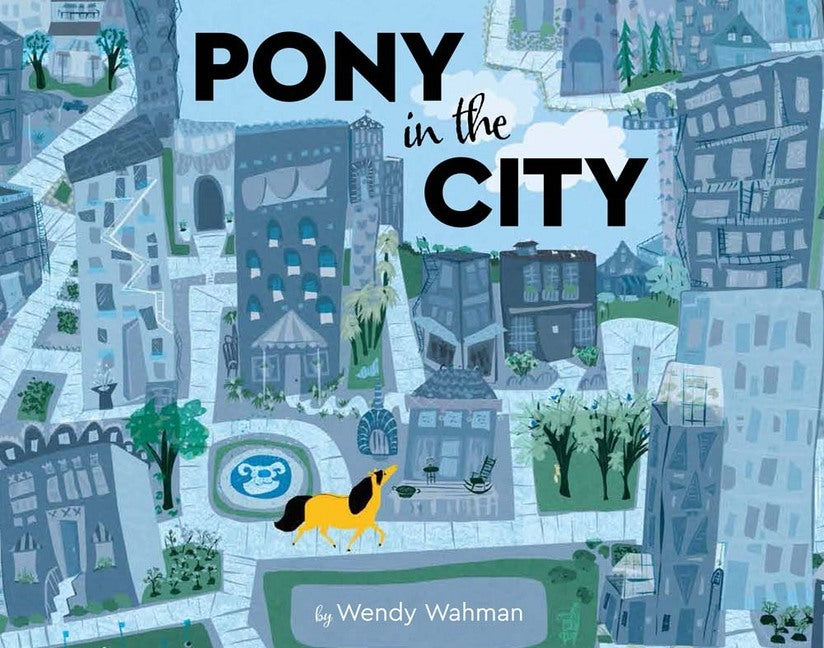 Pony in the City
Regular price $16.95 Sale
Otis loves the children who visit him in his paddock. But what are THEIR lives like?Come visit the city with this curious pony as he tries to find out!
Otis wants to know all about the kids who ride at his stables.
Do they sleep in stalls, too? Do they also get brushed and braided?
 The older ponies just flick their tails, snort, and ignore his questions. So, Otis heads to the city to see for himself. And as he looks at the happy, playful children all around town, he finds his answers. But then Otis realizes he's sleepy, hungry, and very lost. Fortunately, some of his favorite friends come to the rescue and lead him back home . . . where the tables turn and the OTHER ponies have questions for Otis!
            Kids who love to ask "why" will relate to this sweet story about an adorable, inquisitive little pony.